Food Storing in The Freezer: How To
The majority of us utilize food storage containers on a daily basis. Having the perfect container for the job, whether it's loading the fridge with leftovers from last night's meal or taking a prepared salad to work, makes life easier – something I can always get behind. Get Freezer safe containers Malaysia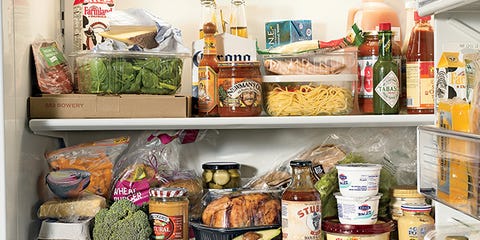 Here are a few storage tips in this post that will make your kitchen more organized, so you don't end up with a fridge full of mismatched deli containers or reheating leftovers in potentially unsafe plastic.
Is It Better To Use Glass Or Plastic?
Glass Containers: Glass containers are so classy yet it offers several advantages and downsides. These are the containers we use in our household, and I love where I can store and reheat food safely in them. The Tupperware Smart Seal Set is also completely leakproof, so I never have to worry about spilling soup on the floor or salad dressing on one of the refrigerator shelves. The disadvantages include the weight – they're heavier than plastic – and the cost, as they're a more expensive option.
Plastic Containers: Regardless of the advantages of glass, there is a time and a place for plastic. This easier, lighter, and non-breakable approach is definitely preferred whether transporting leftovers to work or vacation. The Tupperware Food Storage Set is ideal since it nestles easily inside each other, is completely leakproof, and is composed of food-safe plastic. I appreciate that you can write right on them to designate leftovers and then wipe away the wording for a fresh start later.
All of your options for food storage containers. It's all about the shape and size!
Considering the design of your food storage containers is a valuable exercise, even if it is more of a personal taste. I prefer round containers because, well, most of ours are round, making stacking a breeze.
However, I know a lot of folks who prefer rectangular containers to round ones since they're easier to fit into tight locations. You can play a game of Tetris while maximizing the space in your refrigerator and freezer.
I also find having a set with several different sizes, ranging from 1-cup (for leftover sauces or little nibbles) to 8-cup, ideal for preserving leftovers (great for soups and stews).
How to Preserve Snacks in Food Storage Containers
Best Dry Goods Storage Containers
I love the Tupperware Brands containers for dry storage of snacks like cereal, grains like rice and polenta, and other pantry essentials. They have that airtight, highly pleasant pop mechanism to keep dried products fresh, in addition to being clear so you can see precisely what you're storing and looking gorgeous. They stack well and are available in a variety of sizes.
Large Amounts: If you need to keep greater quantities of kitchen or pantry supplies, such as flour or sugar, I recommend the professional Tupperware, which can be found in kitchen supply stores or online. They're dishwasher and freezer safe, which means you won't be stuck with a 5-kilogram bag of flour or sugar if you don't have enough storage space.
Consider The Concept Of Longevity.
Food containers that are less expensive tend to absorb aromas and break down much faster than higher-quality glass or plastic containers.
While the single-use, low-cost plastic containers sold at the supermarket may be enticing for a variety of reasons, you'll be glad you invested in a slightly higher-quality glass or plastic set in the long term.