The effect Branding Has On Your Firm and Its Success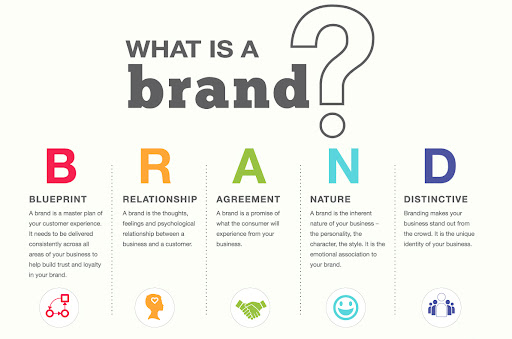 The actual worth of your items may be easy to quantify, but the perceptions of your customers are what truly define the value of your brand and products in the marketplace. As a result, your capacity to create value into your brand and convey that value to clients through marketing is critical to your company's long-term survival.
Consumers' perceptions of your goods and services are influenced by their perceptions of your brand. Apple, Google, and Microsoft are all seen to have strong brand equity.
It is difficult to put a monetary value on a brand, yet regardless of how ethereal brand equity seems, a strong brand reaps significant commercial benefits from:
Awareness
Credibility
Customer satisfaction Reputation
These advantages are used by marketers to entice the conscious customer who wants to buy from a high-value brand.
Your brand should represent what your company stands for and what distinguishes it from rivals – it communicates your company's traits, strengths, and 'personality.'
Developing a great brand necessitates extensive market research to determine why people should be drawn to your company. Consumers will remember your company if it has a strong brand, and they will be more confident that your products or services will meet their demands. Customers who trust a brand are more likely to remain loyal to it.
Branding should be addressed early in the start-up process – establishing a firm with a strong brand will increase your chances of success.
The sort of brand you select may assist influence your company decisions and should be factored into your entire business strategy. Remember that different sorts of brands are appropriate for various products and services and will appeal to different customers.
Concept brands are those that are created to support and promote an idea, whereas commodity brands are those that are linked with a product or service.
Attitude branding is centred on a product's 'feeling' rather than its physical qualities. The product may be marketed as making individuals feel liberated, energised, or powerful. This is often used for soft beverages and athletic apparel.
Several companies opt to give each of their products and services its own brand. These can occasionally compete with one another, such as multiple flavors of soft drink manufactured by the same firm. Individual branding may also be used to keep various aspects of a firm apart, especially if they cover many categories, as in a shop that offers both food and clothes.
Many businesses also launch new brands of the same product. They launch both goods in direct rivalry in order to acquire further market share. This is generally done by huge corporations, and it is dangerous if the new brand draws business away from the one on which the company is based.
If you are looking for great Malaysian branding, you should check out Jumix, for more solutions!